Architecture that grows with a business

Location: Leek, Staffordshire
Client: Tessenderlo Fine Chemicals Ltd
Structural Engineer: George Hutchison Associates
Budget: £500,000
Project: New ablutions block and main entrance
Size: 220m2 + 130 m2
Duration: Seven months
Work undertaken: Design, submission for planning/building regulations
Overview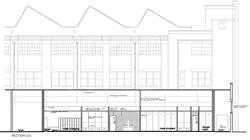 Tessenderlo Fine Chemicals supply chemicals for use by manufacturers and formulators in primary production processes. Exporting to over 80 countries, Tessenderlo Fine Chemicals is the number one producer of esters and aromas in the UK.
MMP Architects had previously undertaken a number of other projects at both the Staffordshire and other manufacturing plants for Tessenderlo. The company wanted to add a new ablution block for the workforce as well as refurbishing the main building entrance at the Leek plant incorporating a new feature staircase.
The Results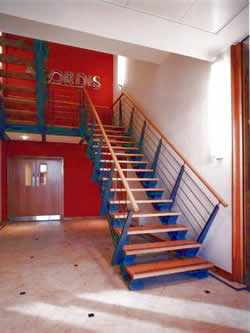 As a key member of the team working at the site, MMP Architects first prepared a feasibility study and ideas board. These were then used as part of the design process and the agreed ideas were carried over to the main designs.
Working closely with structural engineers George Hutchison Associates, MMP carried out on-site inspection ensuring that quality was maintained and the project ran on time and to budget.
_________________, Head of Works at Tessenderlo said; "We had worked with MMP in the past and they had a good understanding of our business. After the initial feasibility study they were able to prepare a set of detailed designs and plans which were then used in the planning and build processes. We were extremely happy with the work that MMP undertook and we will definitely be using them again."