Case Study Archive - Commercial Refurbishment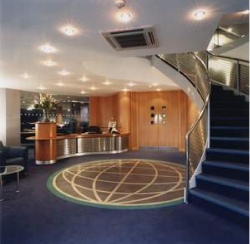 Designed in conjunction with Creative Business Interiors Ltd to a very demanding programme, this refurbishment was completed for a rapidly growing Internet based company.
The Client had exacting and detailed requirements including the location of high speed data access to all areas.
Space planning was refined using CAD to accommodate the requirements of a constantly changing brief.
The latest CAD software was used to produce detailed 3D models of various aspects of the design including the reception area.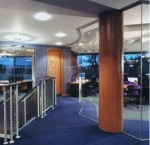 Curved glass partitions were computer modelled in component parts as was the curved staircase with perforated steel infill panels.
These were fully detailed in 3D enabling the fabricators to cut and roll all components to precise dimensions.